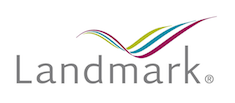 Wisdom Vacation Programs

Make your Wisdom Vacation Program travel arrangements through A Cruise World. Browse the wonderful vacations below – lodging is included. Choose your vacation course, then register by contacting the Wisdom Central Office at (212) 824-3501 or use the convenient forms provided for each course on this web site.
If you have additional travel needs – from air travel to rental cars – let us know when you register for the course. A Cruise World will be pleased to help you with those arrangements. Feel free to call A Cruise World at (800) 442-9278.

A Cruise World makes every effort to ensure that the information, descriptions and prices on this web site are accurate and timely. However, errors do sometimes happen unavoidably and we cannot be held responsible for these. If you do find any errors on this web site, please contact us and let us know. We provide Landmark Worldwide and Wisdom Course information as a service to you. Landmark Worldwide is not responsible for the information on this web site. If you have questions about the courses, cruises or your registration, please contact Landmark Worldwide directly at the Wisdom Central Office (888) 797-7449