About Us

A Cruise World is a leading provider of online travel for leisure travelers as well as full meeting planning services for businesses looking to forward their message through travel.
Our mission is to bring the best travel values and products to you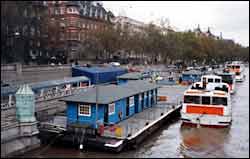 We offer one-on-one personalized travel planning on cruise, airline, hotel, and vacation packages. A Cruise World's trained consultants provide exemplary customer service to you through our toll free number (800) 442-9278 or via email and our website.
Our Commitment to Service
A Cruise World has been serving your travel needs since 1988. We listen to what you have to say and have shaped our business around the customer's total satisfaction. We are committed to exceeding your expectations; providing world class service within your travel budget.
You Can Count On Us
We bring you the best travel values with honesty and integrity
We communicate clearly, listen authentically and exceed your expectations
We acknowledge all of your requests and communications promptly
You Can Reach Us at:
* Call Toll-Free 1-800-442-9278

A Cruise World
596 N. Lake Avenue, Suite 200
Pasadena, CA 91101
Tel (626) 449-2811
Fax (626) 449-2870

* Live Text chat or Call Back Request
* Email us with your questions regarding your cruise, air, or hotel reservations at answers@acruiseworld.com or if you have feedback or questions regarding this site please send an email to comments@acruiseworld.com